Nissan Car Rental in Dubai
Explore the vibrant streets of Dubai in style with Nissan car rentals from Prox Luxury Car Rental. Discover the elegance of the Nissan Patrol, Nissan Sunny, Nissan Kicks, Nissan Maxima, and Nissan Altima. 

7 Seats

5 Doors

Automatic

Petrol

5 Seats

5 Doors

Automatic

Petrol

5 Seats

4 Doors

Automatic

Petrol

7 Seats

5 Doors

Automatic

Petrol

5 Seats

4 Doors

Automatic

Petrol

5 Seats

4 Doors

Automatic

Petrol

5 Seats

5 Doors

Automatic

Petrol
Nissan Car Lease in Dubai
Dubai, recognized for its luxury and sophistication, provides several ways to explore its streets and sites. Nissan vehicle rentals are a sleek and convenient way to explore this busy city. Prox Luxury Car Rental provides Nissan Cars for lease in Dubai, the rugged performance of a Nissan Patrol, the skill of a Nissan Sunny, the urban chic of a Nissan Kicks, the elegance of a Nissan Maxima, or the adaptability of a Nissan Altima.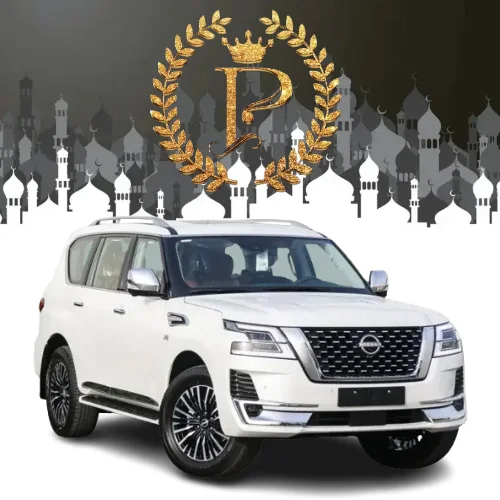 Prox Luxury Car Rental offers Nissan Patrol lease in Dubai. Renting a Nissan Patrol in Dubai is like taking the keys to a luxurious off-road sports car. A name that conjures images of luxury in every climate, your car will be an oasis of refinement no matter the terrain.




The Nissan Patrol has complete safety equipment
Anti-lock brakes
Stability and traction control
Several airbags
Rearview camera and front and rear parking sensors
There is a forward collision warning system
360-degree parking camera, and blind-spot monitoring with rear cross-traffic alert.
It's great for keeping the kids occupied on a lengthy car ride or stopping for a dessert treat on the go. This vehicle provides relaxation and amusement thanks to its leather upholstery, power-adjustable front seats, and seats that may be heated or cooled. A Nissan Patrol is available for rent in Dubai from any premium Cars.
Nissan Sunny Rental Dubai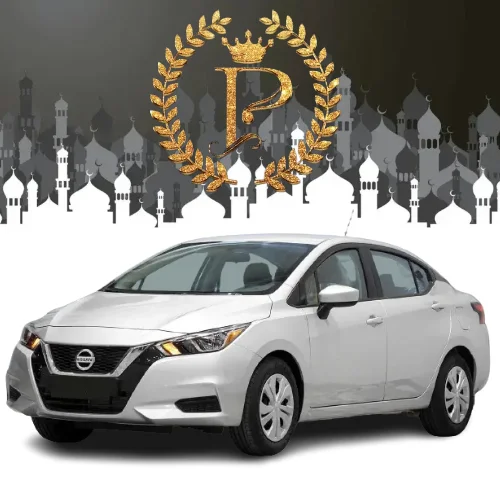 You may get a rental of a high-end Nissan Sunny in Dubai, United Arab Emirates. This high-end automobile is ideal for vacations with the family or work excursions. The rental fee is all-inclusive, meaning it covers insurance and a set number of miles. Bookings necessitate a refundable security deposit.




The Nissan Sunny rental car has great ride quality
Absorbing bumps and providing a smooth
Safe journey for the driver and passengers.
Connectivity options for phones, Bluetooth for music streaming, CD and MP3 players, and more make its infotainment system among the best in its class.
The Nissan rental ensures a secure and relaxing trip with features like automatic brake distribution, anti-lock braking, and twin front airbags.
The Nissan Sunny is a cheap and practical choice for individuals, couples, and small families exploring Dubai. Its small stature and low gas consumption make it perfect for navigating city streets and discovering hidden gems.
Nissan kicks for rent in Dubai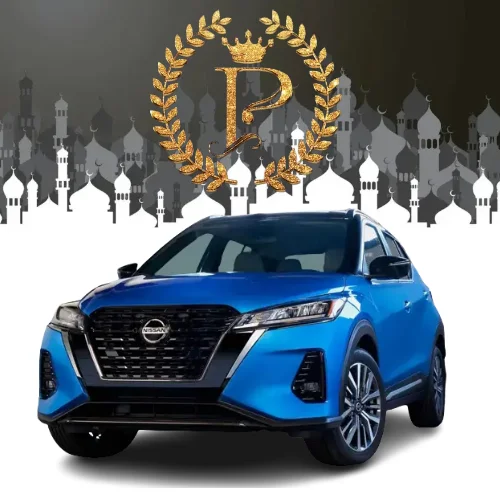 Despite the high expectations of the Nissan Kicks, it consistently outperforms them. Thanks to its sturdy chassis, increased ground clearance, and modernized cabin, it's a reliable travel companion on roads or in the white desert. Nissan Kicks is a well-balanced vehicle, able to transport its passengers comfortably while still withstanding rough treatment thanks to its leather-appointed cabin and rugged exterior.




The Nissan Kicks has a stylish and contemporary look, helping it stand out on the busy streets of Dubai.
Its distinctive grille, bright LED headlights, and an array of brilliant exterior colour choices capture the dynamic spirit of the metropolis.
The Kicks's interior is surprisingly roomy for a vehicle of its size, with supportive seats and enough room for passengers and their belongings.
Its adaptability makes it ideal for metropolitan people.
Staying in touch is easy in the Kicks thanks to its cutting-edge technology, which includes a user-friendly infotainment system, Apple CarPlay, and Android Auto compatibility.
The city of Dubai is a magnet for both business travellers and vacationers. A Nissan Kicks is an excellent choice for transporting a family around Dubai. The Nissan Kicks was built for brave city explorers and fashion-forward individuals who wish to experience the vibrant streets of Dubai in style. If you're in the market for a tiny, fashionable car that can manage city living, this is a great option for singles, couples, and small families.
Nissan Maxima for rent in Dubai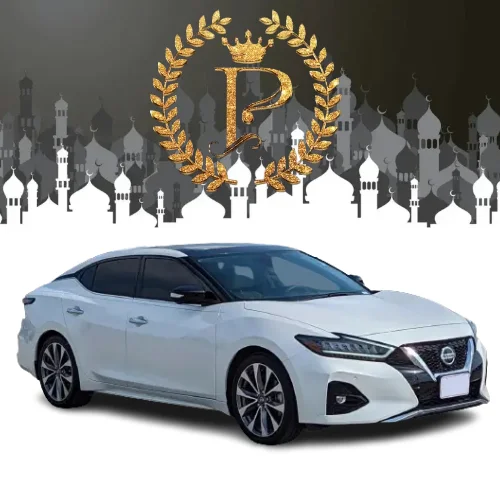 The Nissan Maxima is the perfect blend of style and power. The Nissan Maxima calls to people who want some luxury with their adrenaline-pumping performance. Here, we'll give you a rundown of the Nissan Maxima, discuss its salient features, and advise you on whether or not you need a luxury sedan rental and, if so, for what objectives.




The engine is a 3.5-liter V6 connected to a continuously variable gearbox (CVT) with manual paddle shifters.
The base Maxima S has a sunroof, power front seats, faux wood decor, 19-inch wheels, automatic climate control with rear vents, and a rearview auto-dimming mirror with a CD player and Bluetooth connectivity.
The SV trim of the Maxima includes a digital compass, heated and high-intensity discharge (HID) headlights, fog lights, a power tilt-and-telescoping steering wheel with memory, power pedals, and front and rear parking sensors.
Travelers looking for a luxury sedan with a little of a thrill will find what they're looking for in the Nissan Maxima. It's ideal for businesspeople, couples, and tourists who want to make a splash in Dubai's chic neighborhoods.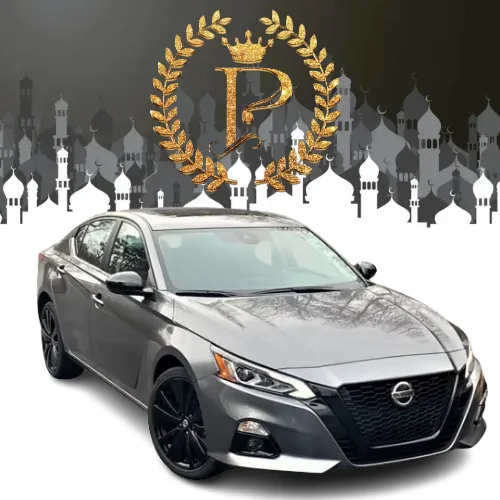 The Nissan Altima is the perfect medium between luxury and practicality. Here, we'll give you a rundown of the Nissan Altima, highlight its most salient characteristics, and explain why and why should rent this multipurpose car.




The Nissan Altima easily marries beauty and performance, making it a luxury vehicle favourite.
Its aerodynamic appearance draws attention wherever it goes.
Nissan Altima's sleek appearance blends crisp lines and curves to exude confidence and refinement.
The Altima radiates elegance with its LED headlights and V-motion grille.
A sumptuous and roomy cabin awaits you in the Nissan Altima.
Leather upholstery and wood-tone trim provide the driver and passengers with a luxurious ambience.
Altima's advanced technology improves driving.
Every element has been designed for comfort and amusement, from the sophisticated Nissan Connect infotainment system to the Bose premium audio system.
This is a popular choice for vacations, business trips, and airport transfers, especially among families and businesspeople.  It's a great option for getting about town and beyond because of its adaptability, practicality, and comfort.
If you're looking for some variety in Dubai, renting a Nissan Car is a great option. Each Nissan car, from the Nissan Patrol's rugged luxury to the Nissan Kick's urban cool, serves a different set of needs and tastes. Prox Luxury Car Rental provides something for everyone, whether you're looking to cruise the city's busy streets, explore the desert, or do all three.
FAQs related to Nissan Car Rental in Dubai