Are you planning a trip to Dubai and searching to hire a Toyota Car? We Prox Luxury Car Rentals offer All types of Toyota cars for rent in Dubai, UAE. We have Toyota Land Cruiser, Toyota Fortuner, Toyota Prado, Toyota Raize, and Toyota Yaris car lease in Dubai.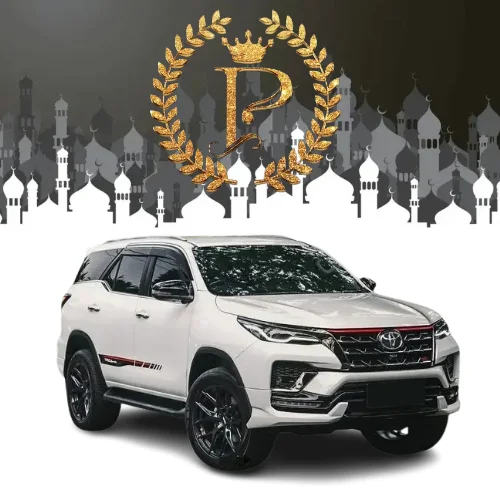 7 SEATS

5 DOORS

AUTOMATIC

PETROL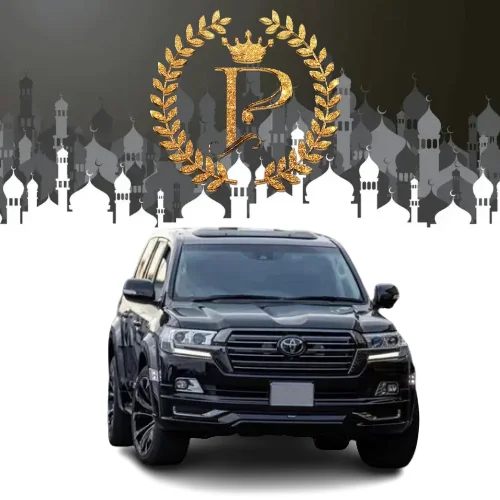 Toyota Land Cruiser LC300

7 SEATS

5 DOORS

AUTOMATIC

PETROL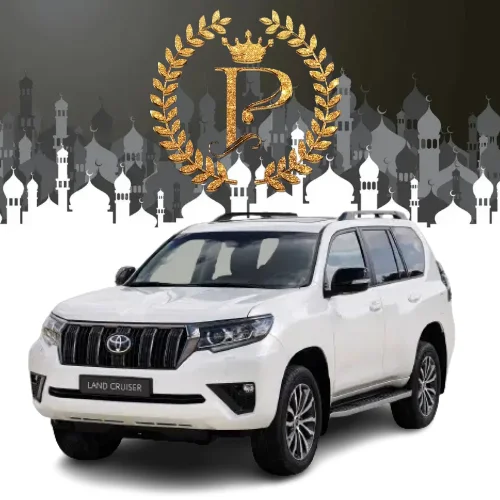 Toyota Land Cruiser Prado

7 SEATS

5 DOORS

AUTOMATIC

PETROL

5 SEATS

5 DOORS

AUTOMATIC

PETROL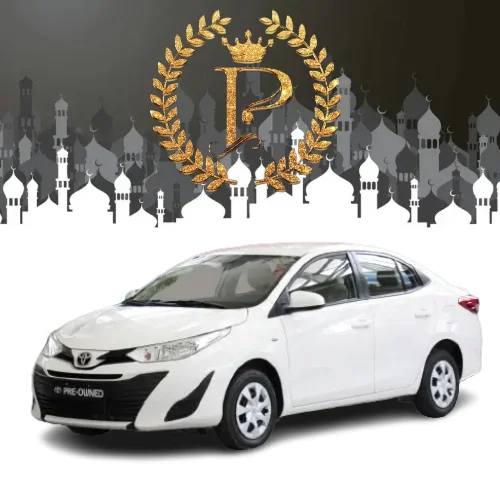 5 SEATS

4 DOORS

AUTOMATIC

PETROL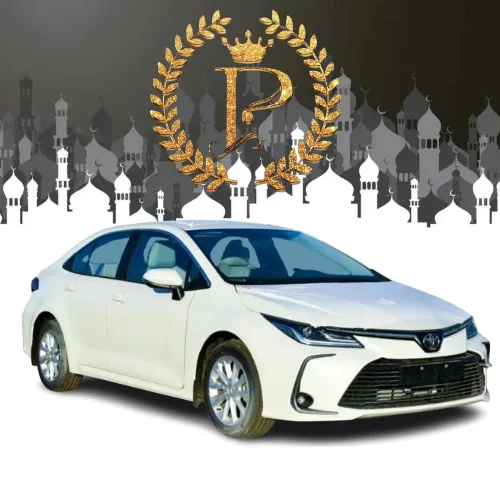 7 SEATS

5 DOORS

AUTOMATIC

PETROL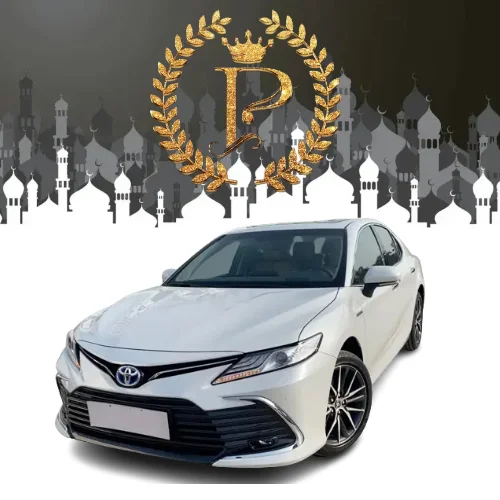 7 SEATS

5 DOORS

AUTOMATIC

PETROL
Toyota Cars for Rent in Dubai
Exploration is encouraged in Dubai, the glittering gem of the United Arab Emirates. Whether you're a local or a tourist visitor, the thought of taking to the open road to explore the breathtaking landscapes, recognizable monuments, and undiscovered treasures in and around Dubai is tempting. What better way to do this than with a dependable and cozy Toyota rental car?
We Prox Luxury Car Rental offer affordable and economical Toyota Car for rent in Dubai. If you're local resident or Tourist visitor all are welcome, we have all types of cars for you, Vacations, Family trips, or Business trips, we are ready to help you in your comfortable trip.  
Why Choose us for Renting a Toyota car in Dubai
You're renting a Toyota car from Prox Luxury Rental and accessing various perks and advantages. Some notable aspects of this service are as follows:
Vehicle Selection Variety
Prox Luxury Car Rental stands apart due in large part to the variety and size of its fleet. We have many Toyota cars, from the tiny and fuel-efficient Yaris to the roomy and luxury Land Cruiser. Prox Luxury covers whether you need a car for work, vacation, or a special event.
Prox Luxury Car pays a premium on keeping their fleet pristine. They ensure all their vehicles are in top shape by servicing them frequently and meticulously inspecting them. This dedication to vehicle upkeep guarantees that passengers will travel comfortably and safely.
Alternate Rental Terms Available
Prox Luxury provides a range of rental choices to meet customer requirements. They provide rental programs to fit your needs, whether you need something for a day or a few months. Flexible and convenient rental options include renting by the day, week, or monthly car rental.
Prox Luxury provides quality service at a price everybody can afford. They provide affordable price options for customers with varying incomes. You can locate a rental that fits your budget, whether searching for a budget vacation.
Full Protection from Insurance Companies
Prox Luxury car rental assures you by offering full coverage insurance; a must when renting a car. In most cases, their rental packages will include insurance to cover any accidents or damages that may occur while use.
Customer Service That Is Always Available
Prox Luxury Car Rental is known for its excellent client service. Because questions and crises can occur at any moment, they provide help all day, every day. Their support staff is there whenever you have a query or need help with your reservation, rental, or breakdown.
Simple Method of Reservation
Prox Cars' straightforward service makes renting a car clear. Visit the website or call customer service to reserve. Reservations are simple, so you can acquire the vehicle you desire quickly.
Extra Facilities and Services
Prox Luxury Rental provides extra services and conveniences to its renters. Accessories like GPS navigators, booster seats, and mobile hotspots fall under this category. Whether you're taking a trip for work or pleasure, these additions might make your journey easier and more pleasurable.
For Whom Is Renting Toyota Cars in Dubai an Advantage?
Renting a Toyota is advantageous for all types of locals, tourist explorers, and Business travelers
Millions of people visit Dubai annually because of its prominence as a tourism hotspot. Renting a car allows visitors to go wherever they like inside the city limits and beyond. If you're a visitor in Dubai and need a dependable and pleasant mode of transportation, go no further than Prox Luxury Car Rental in Dubai. Travelers may pick from a wide variety of Toyota cars to accommodate their needs and party sizes, whether planning to see famous sights like the Burj Khalifa or go through the desert. 
Time is usually of the essence when on a work trip. If you need to go to a meeting, conference, or other business function in Dubai on time, we recommend that you rent a car. Prox Luxury's fleet includes many vehicles, from modest cars for lone business travelers to roomy ones for group excursions or client transportation. 
Expatriates and New Residents
Dubai has a large foreign worker population, and many recent arrivals can get about once they save enough for a car. Expats and new residents may easily move around and acquire a feel for the city by renting a Toyota car in Dubai.
Residents with Temporary Needs
Still, time has passed. Sometimes, locals in Dubai will require the services of a car rental company. Prox Luxury Car Rental provides a hassle-free option for getting from here to there, whether for a one-time event like a wedding, a family visit, or while your car is in the shop. A wide selection of Toyota cars and other brands of cars is available to locals, from cars to SUVs to sedans that are easy on the environment.
Special Events and Occasions
From lavish weddings to business conferences, Dubai is the place to have a memorable event. If you need to make a grand entrance at a formal occasion, rent a Toyota in luxury and style. Circumstances that call for a touch of elegance or group transportation might benefit from Prox Luxury's portfolio of premium cars and large SUVs.
Dubai is a great starting place for excursions due to its central location in the UAE. Whether visiting the UAE, a neighboring emirate or going on a desert adventure, a reliable Prox Luxury Cars will get you there securely and pleasantly. Prox Luxury's lineup includes many capable cars that traverse rough terrain easily. 
Those Interested in Saving Money
Prox Luxury Car Rental Company in Dubai is well-known for its affordable rates and high-quality service. Affordable rental rates mean something other than skimping on Toyotas' famous quality and dependability, so customers win either way. Customers may relax about their finances and have a good time in Dubai, knowing there will be no unpleasant financial surprises. 
Where in Dubai Should You Go in Your Rental Toyota Cars?
You may hire a Toyota in Dubai and visit many different places, as the city combines modern and traditional elements.
Explore Dubai's most famous attractions, including the Burj Khalifa, Dubai Mall, and Palm Jumeirah. Enjoy the lively environment of Jumeirah Beach, take a drive along the beautiful Sheikh Zayed Road, and discover ancient neighborhoods like Al Fahidi.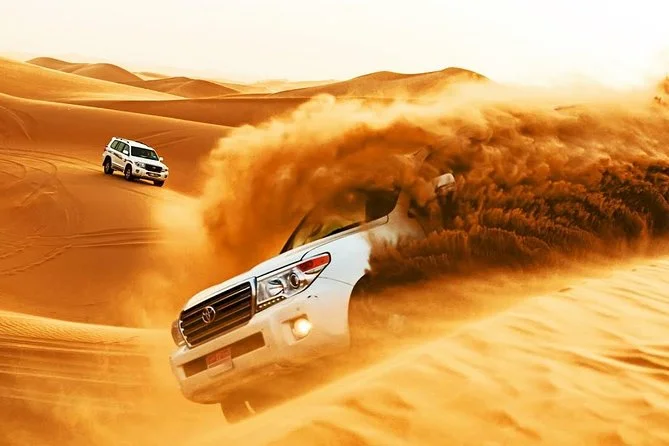 Those searching for excitement might find it in the huge desert that borders Dubai. Dune-bashing, camel rides, and stargazing in the quiet dunes—all within easy reach of your Toyota. 
Visit the Hatta Mountains, Jebel Hafeet, and Jabal Bil Ays for two hours to escape Dubai's hustle and bustle. Enjoy picnics, hiking, and mountain biking in nature. 
Beautiful beaches and charming seaside settlements dot the UAE coast. Visit Fujairah or Ras al Khaimah to snorkel in pristine waters, enjoy the sun, and learn about the region's history. 
Explore the region's rich cultural past by visiting historical places like Al Ain's forts and archaeological monuments or traveling to one of the other emirates. 
Advantages of Using a Toyota Car
Renting a Toyota car in Dubai has several advantages for visitors and locals alike. With all its amenities, leasing a Toyota in Dubai is an appealing option for many vacationers because of its reputation for dependability and efficiency. Key advantages of hiring Toyota Rent in Dubai include the following: 
Safe and High-Quality Transportation
Toyota cars have a stellar reputation for longevity and reliability. You can rest assured that the Toyota you rent in Dubai will be in excellent condition and provide a pleasant driving experience.
If you're planning on driving a long distance in Dubai, you'll appreciate that several Toyota cars are noted for their fuel efficiency. Saving money on petrol during your trip is possible if you rent a Toyota Camry or Toyota Yaris.
Toyota covers you, from city vehicles to crossover SUVs and even hybrids. Whether on a trip alone, with your family, or on business, you can choose a car that meets your needs from the available options.
Here is the list of models we have
Toyota Fortuner
Toyota Land Cruiser LC300
Toyota Camry
Toyota Corolla
Toyota Land Cruiser Prado
Toyota Raize
Toyota Yaris
Superior Security Measures
Adaptive cruise control, lane-keeping aid, and collision avoidance systems are just a few of the high-tech safety technologies that are standard on many new Toyota cars. Thanks to these features, you might feel more secure and relaxed behind the wheel in Dubai. 
When designing its vehicles, Toyota prays on making customers' lives easier. When you hire a Toyota, you can count on spacious seats, plenty of legroom, and simple controls for the car's electronics. 
Renting Toyota cars is very affordable in Dubai. Toyota cars strike a good mix between quality and cost, making them an affordable option for vacationers, family trips, and business trips.
Local Service and Support
Toyotas are widely available through Dubai's car rental companies, many of which also provide high-quality after-rental repair and maintenance. The local support team can help you with any queries or concerns during your rental time.
Toyotas are well-known for their low repair times and plentiful supply of replacement parts. Expect prompt and professional assistance in the extremely unlikely case of a malfunction or maintenance problem.
Long-Distance Travel in Comfort
Due to Dubai's convenient position inside the United Arab Emirates, visitors frequently set off on road excursions to see the rest of the nation. Consider Renting Fortuner in Dubai for the ride's comfort and reliability when making such trips.  
Tourism, families, business travelers, and explorers may benefit from Prox Luxury Car Rental in Dubai. Toyota cars are Dubai's greatest travel partners due to their affordable costs, safety, and comfort. A Toyota car lets you freely and easily explore Dubai's crowded streets, the desert, or the coast. When planning your trip to Dubai, think about the convenience and flexibility of a Prox Luxury Car Rental.